We know that your vision for your company and what is happening at the workplace level can sometimes be misaligned.
It's not easy to balance the demands of business with the wants of shareholders and stakeholders, as well as the needs of your team members.
With so many moving parts in an organization, it's inevitable that a problem will crop up somewhere; but we see that problem as the perfect opportunity to help your company grow.
That's where we come in.
We truly believe that your company is only as powerful as its people. The people are your foundation. The stronger
your foundation, the stronger your business will be, which is why you have to set your people up for success.
Success never comes from doing the same thing the same way, day in and day out. That kind of rigidity is the death knell for a business. You must have the ability to pivot and adapt in order to thrive.
Our unique set of experiences are exactly what businesses need to navigate changing business demands.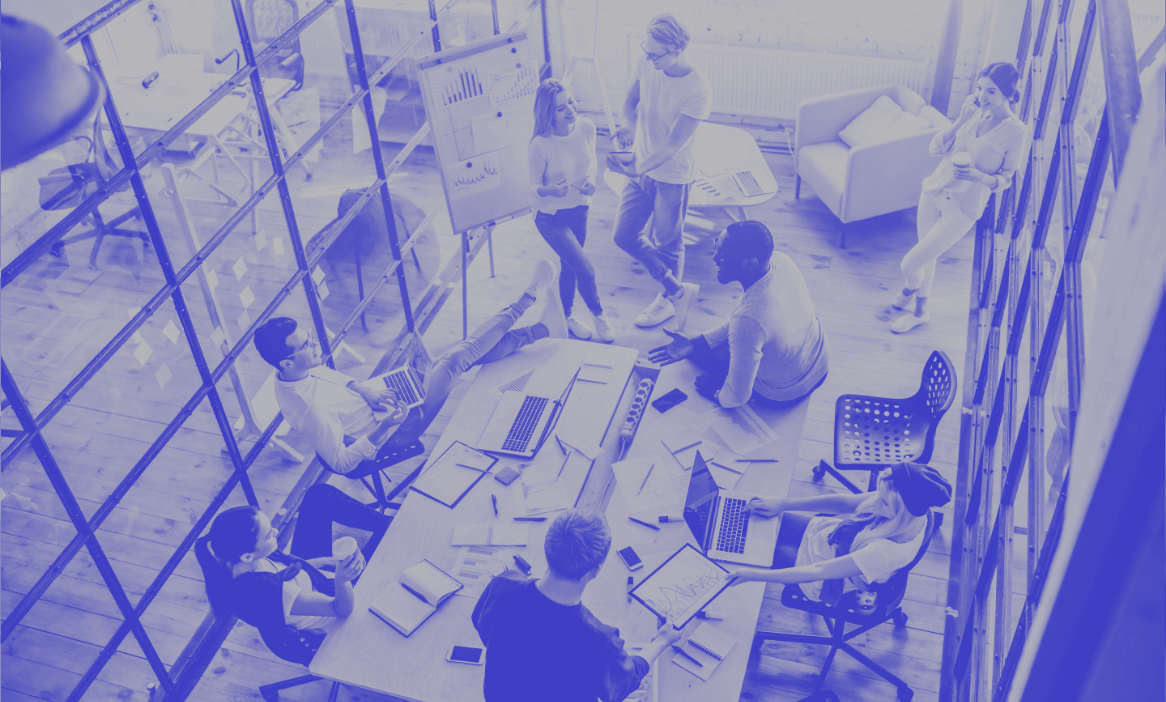 With our diverse set of human resources and workplace investigation experiences and business know-how, we recognized that we have the ability to develop human resources plans and strategies that far surpass anything that one person could conceive alone.
Each of us has years of expertise in different areas of HR. That means we bring your business varied perspectives, which is exactly what you need when you have a diverse employee population.
At ACTivate HR, we are driven to create exceptional workplaces and communities that activate the full potential of the people in them. We think ahead. We see the bigger playing field. We'll guide you to create a culture that supports both your employees and your business.
We genuinely care about our clients and getting the best outcomes for everyone involved, whether that's conducting a workplace investigation, giving you our expertise on an HR issue, or producing a comprehensive human resources plan. Our goal, in every situation, is to design human resources strategies to improve our clients' companies by accelerating.
The potential and productivity of the individuals, managers and teams, in a culture that's cooperative and supportive.
Our team is here to support your business every step of the way.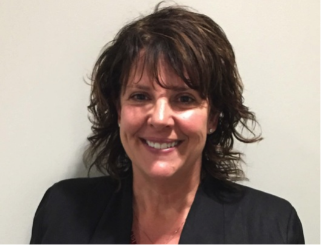 Shannon Friesen
Principal and Senior HR Consultant
"The ability to make a meaningful difference to employers and employees keeps me engaged and excited about what I do every day"
Shannon is a process-oriented get-things-done kind of woman. She brings her career experiences to the table for each client, giving her the ability to step away from a problem, think strategically about a solution, and provide practical solutions that can be implemented and sustained by her clients. Her inherent knack for connecting with leaders gives her clients a worry-free partnership.
Shannon's career has taken her through multiple industries, including law firms, government, utilities and oil and gas. Shannon is intrigued with human nature and with understanding what motivates and inspires people. The Calgary economic downturn led to interesting Human Resource opportunities, including a strong appetite for senior level Human Resource professionals with an ability to think strategically while offering made-to-measure business solutions.
When Shannon isn't helping find great Human Resource solutions for her clients, she enjoys hiking or curling up with a good book. She can also be found volunteering at the Calgary Food Bank.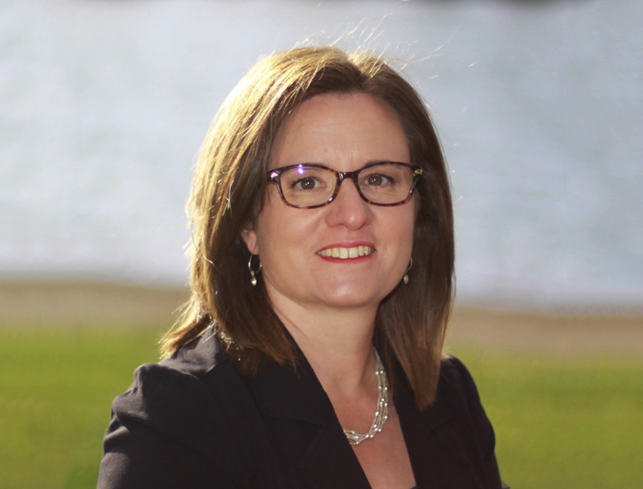 Krista McIntosh
Principal and Senior HR Consultant
"Being able to make a meaningful difference in the lives of employees and the success of organizations is why I got into this business and what drives me to continue"
Krista is a highly adaptable professional who is likes to inspire others by envisioning the future and what could be. She is able to go with the flow and uses her ability to see connections and interrelationships to generate ideas and make things happen. Her interest in human behaviour led to her attaining a Master's degree in Human Factors, specializing in human error. Her professional background has brought her success at major organizations such as ENMAX and Canadian Pacific Railway, where her leadership role allowed her to implement programs around compensation, performance management and succession planning. She has applied her knowledge of human behaviour successfully in Human Resources, helping making people and organizations successful.
Krista is a highly personable, effective Human Resources expert that enjoys workplace investigations and working through workplace situations to determine why behaviours are occurring. This allows her to quickly and effectively identify practical and effective solutions. Her empathetic and knowledgeable spirit makes it easy for her to create and maintain great relationships with her clients.
When Krista isn't helping identify root causes of issues to create meaningful, practical and workable solutions, she can be found volunteering with animal rescues, creating fibre art or spending quality time with her husband, teen daughter and their three dogs.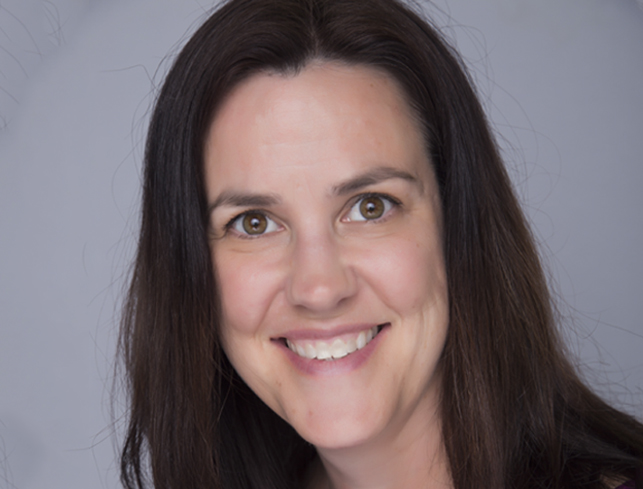 Joely Sorensen
Principal and Senior HR Consultant
"Helping people and organizations to succeed is the reason I got into this line of work and continue to do it today"
Joely is a goal-oriented, big-picture thinker who gets joy from helping people excel in what they love to do, adding value to their company. Her career has previously taken her to leadership and advisory roles at ENMAX and Canadian Pacific Railway.
Joely has always been interested in finding out what motivates people to be excellent at their jobs. She prides herself on her ability to step back from challenging situations to see the big picture and how things can be continuously improved. Staying out of irrelevant details and maintaining a focus on what needs to be done directly and positively improves her clients' business. She most enjoys assessing a workplace and offering simple solutions with great payoff.
When Joely isn't solving Human Resources and workplace issues for her clients, you can find her at rinks around Alberta cheering on her little figure skater and hockey player or taking time to herself reading, cycling and enjoying family time.
Dara Boa
Senior HR Consultant
Dara is a passionate people person who has successfully supported major government organizations in an advisory Human Resource capacity, including Alberta Health Services' South Health Campus, City of Calgary Transit and Calgary Housing.
Dara's experience in Labour Relations has made her a pro at workplace investigations, building relationships with difficult personalities and interpreting collective agreements. If you're seeking a straight-talking expert to help you navigate your workplace investigation, Dara is the woman for you. She strives to provide actionable advice and takes pride in teaching leaders the skills they need to successfully support their teams and feel confident to make difficult decisions concerning their Human Resource issues.
When Dara isn't assisting leaders to create a positive self-image and strong reputation throughout their organization, she can be found spending quality time with her husband and son or playing competitive volleyball.
Darla Blackmore
Senior HR Consultant
Darla is a resulted oriented, client focused professional who is dedicated to helping others achieve success. Her career has evolved from teaching with the public school board to progressive leadership roles in the talent management realm in oil, gas, utility, insurance and public sector companies.
Darla brings considerable learning and leadership development, program development and project management experience with a focus on implementing solutions in collaboration with clients. Her positive and consultative personal style lends itself to building great partnerships and achieving great results.
When Darla isn't helping to develop solutions for her clients, she can be found volunteering in the community, golfing, traveling or spending quality time with family and friends.
Maggie Chernenkoff
HR Consultant
Maggie is a detail-oriented HR professional who strives to find the right solutions that fit her clients' needs. The focused attention she provides her clients makes them feel heard and allows for customized solutions to be built. Maggie has supported landmark Canadian organizations including Canadian Pacific Railway, Aecon Construction, and Bombardier.
Maggie has always been motivated by people, and helping them and their organization succeed through the alignment of goals and strategies is her passion. Maggie received her Masters of Industrial Relations from Queen's University and brings expertise in both employee and labour relations, as well as a commitment to the overall well-being of her clients' workforce.
As a mother of two beautiful little girls, Maggie is a professional snack fetcher and spends most of her
free time making memories with her family and friends. She also loves to read and often gets crafty with
crochet and quilting projects.
Megan de Nooy
Senior HR Consultant
Megan is a practical, solution focused HR professional. Clients appreciate her fit for purpose focused consulting – delivering solutions which fit each organization's needs and environment. She brings her Gemini attributes to HR roles and offers an unusual blend of skills: able to operate strategically and operationally, demonstrated intuitive and analytical skills, combines practicality and creativity, delivers independently and is also a solid collaborative contributor. Engineering companies, not for profit, consumer goods, and manufacturing have benefitted from her HR expertise over the years. She is also a member of the International Coaching Federation (ICF) and works with individual clients in the areas of career and life satisfaction. Her expertise includes recruitment, compensation and benefits, talent & performance management, learning and development, employee relations, workforce planning, and HR employee communications.
As a native Calgarian, Megan believes strongly in Calgary's agility and resourcefulness. She enjoys working with small to medium sized organizations, and believes they are key to Calgary's economic transition, recovery, and growth. Outside work, she volunteers as a White Hatter every weekend, sharing her enthusiasm and helpful attitude with visitors, passengers, and locals at the Calgary International Airport. She has also volunteered with Social Venture Partners' Fast Pitch campaign, Junior Achievement, and is an active Toastmaster. She has been married for over 30 years and has two sons.
Shannon Robinson
Senior HR Consultant
Shannon finds joy in working with businesses to provide strategies and programs that create and
maintain effective teams in ever changing work environments. She prides herself on being able to build
relationships with clients, provide value through insight on issues, and help organizations through
difficult transitions. She has over 20 years of HR experience in both leadership and Human Resources
Business Partnership.
When Shannon isn't supporting her clients, she is passionate about travel, and is likely planning her next
"Trip of a Lifetime" with her husband. She also enjoys golfing, reading and spending time with friends
and family.
Shawna Goossen
Office Administrator
Shawna is a friendly and down to Earth administrative professional. Her career started with earning her Bachelor of Commerce (Honours) degree and working in accounting, finance, and tax auditing positions. She transitioned into administrative work during her time with the federal government. Now she's a "Jill of all trades" with financial and administrative experience in both the private and public sectors. Shawna brings to the company a hardworking attitude and willingness to put her heart into every task, both big and small.
When Shawna isn't supporting ACTivate HR's HR Consultants and clients, she can be found figure skating or watching her two daughters compete in figure skating competitions. She also enjoys biking, photography, traveling, and watching movies with her family and cats.
Susan McGuire
Senior HR Consultant
Susan is known to be a genuine, client-focused, innovative HR professional and transformational change leader with demonstrated success in the design, development and implementation of value-add human capital processes and programs with a goal to exceed client expectations and maximize resources. Susan's career has spanned multi-layered, unionized organizations across industries from transportation, telecommunications, government, healthcare, education and modular manufacturing. Her consultative expertise lies within such practice areas as HR software implementation projects, process improvement, recruitment & onboarding, employee engagement & team facilitation, leadership coaching & development and performance management.
Susan is also a Coach who understands first-hand how an individuals' impact at work and at home play a key role in achieving our professional best. As a career and leadership development coach, Susan brings a unique combination of active-listening and powerful questioning to every coaching conversation.
When Susan isn't hard at work doing what she loves, she is spending time with the people and animals she loves dearly. Whether trying hard to improve her downhill skiing ability, cooking or trying new restaurants, or hosting a night with friends, you will easily recognize Susan from her contagious laugh, quirky sense of humour and her natural ability to put people at ease. Just don't ask her how many browser tabs she has open.